Organization
This literally changes daily but this is what we have.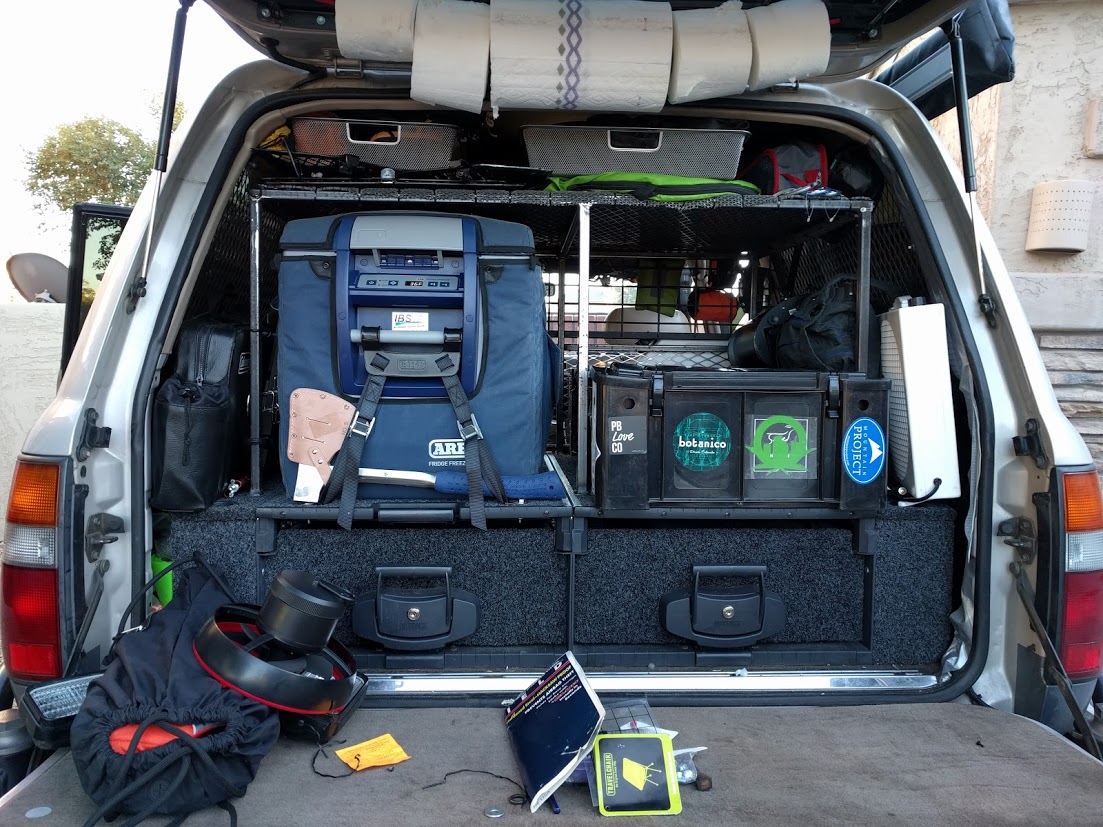 ARB Drawer System
We use the right side of the drawer system as our kitchen and the left side as our clothing drawer. Sunny and I have realized that if we had it to do over again, we would have had a different configuration of the drawers. Basically we would have put the refrigerator pull-out on the floor and a full set of stacked drawers on the other side. It would've made getting in and out of the fridge a lot easier.
Maximize potential space in your vehicle by utilizing your ceiling! The Landcruiser Attic fits both the 80 and 100 series Landcruisers. It's made of mil-spec mesh and attaches to the grab handles with G-hooks. It can be clipped and unclipped as needed and it's adjustable. The corners can be tightened so that it doesn't get in the way of your passengers. We recommend this attic for only light-weight items such as coats, blankets, sleeping bags, or clothing.
Janet Rogers
The following is placeholder text. Mauris id fermentum nulla.
Arthur Davis
The following is placeholder text. In sit amet felis malesuada, feugiat purus eget, varius mi.
Fill in the blank
The following is placeholder text. Fusce at massa nec sapien auctor gravida in in tellus.